Holistic Pest Solutions is a locally and family-owned pest control business that has served the Charlottesville and Waynesboro areas since 2002. We take pride in our customer service and make every effort to utilize treatments that are mindful of our clients and our Earth. We serve Charlottesville, Keswick, Ivy, Crozet, Hollymead, Earlysville, Afton, Waynesboro, Fishersville, and Staunton as well as the counties of Albemarle, Fluvanna, and Augusta in the State of Virginia.


Why "Holistic" Pest Solutions?
Holistic is derived from Holism, which is a theory or belief emphasizing the importance of the whole and the interdependence of its parts. When related to Pest Control, Holistic means that instead of only treating your pest(s) directly, we also want to know how and why they are there. This means we must perform a thorough inspection of your property to identify the contributing factors.
The first tool off our truck is a FLASHLIGHT. We use our knowledge, experience along with our assessment of the property to provide you with long term solutions to your pest control issues with the least impact to your environment!  
Part of the process includes an interview with someone familiar with the structure and some of its history.  All of the information gathered allows us to treat the CAUSE, not just the SYMPTOMS of your issue.
Holistic Pest Solutions serves Charlottesville, Keswick, Ivy, Crozet, Hollymead, Earlysville, Afton, Waynesboro, Fishersville, and Staunton as well as the counties of Albemarle, Fluvanna, and Augusta in the State of Virginia.  
Our treatments are carefully planned and mindful of our clients and our Earth.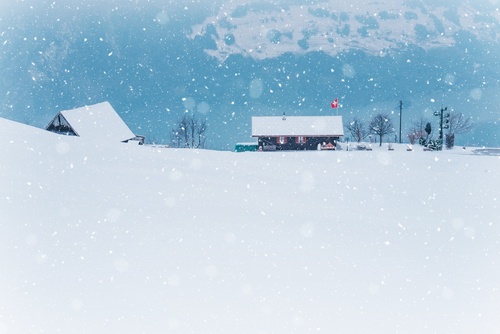 As humans populate any area, we tend to mold it to be more comfortable for ourselves. We have lots of food on hand, access to water sources and warm housing. We also create an exorbitant amount of waste. These comforts…
Read more
AWESOME!
Sam is just awesome! He has been instrumental in removing the wasp issue I had upstairs! He is always very patient and answers the (many) questions I ask him :). We are very happy we discovered Holistic Pest Solutions.
THE DREAM TEAM
Jenn, Tyler, and Ryan might as well be called, "The Dream Team!" These guys are the best - patient, willing to explain pest behavior and mitigation methods, and thorough in their work. We could not ask for better service. Thanks, Holistic Pest Solutions!
KNOWLEDGEABLE STAFF!
Thank you Tyler for responding promptly, solving our problem, and reassuring and educating us. We appreciate that you did not try to sell us more than we needed. Prices were reasonable and we are very happy with the service we received from Holistic Pest Solutions.
VERY PLEASED
I had used one company for many years and wasn't happy, so I switched to Holistic. Josh's knowledge about pest control was incredible. I certainly recommend them!
EXCELLENT SERVICE
We love the service and of course, Brad. He is always on time, answers any questions we might have and just does a great job.
HIGHLY RECOMMEND
We received a call back and an initial visit on the same day we contacted Holistic, even though we have never used this company before. Trevor fully explained the treatment and the job was completed within 48 hours with an assurance that they will return if needed. We highly recommend them.
EXPERIENCED
Ty is experienced and it shows. We used him to do mouse and ant control. He went into the crawl space and under deck areas that are unpleasant visits. Based on this experience we will contract with him for termite control and other seasonal pest control needs.
PROFESSIONAL AND HONEST
They made a free evaluation, and told us that what we thought was a huge problem could really be solved quickly and cheaply. They explained everything , and even recommended how we could make the fix ourselves. Saved us a lot of money and hassle. Very professional and honest. Thanks!!
CONTRACTED FOR 3 HOMES
I moved to Virginia a year ago from New York. My house abuts the Rapidan River. Great Views, but quite a cacophony of insects. At first I didn't think I would last as I am not a big fan of spiders, and you grow them big down here and my house was constantly infested. Once I started my contract with Holistic my house has been about 95% bug free. The office is always quick to return my calls, and Ty and Ryan are not only extremely helpful and professional, they are genuinely nice people. I built my son a small house on my property and my wife put a Clayton home up for her mom and brother. Now we have a contract on all three houses. Great company!!
VERY SATISFIED
The HPS staff responds quickly and professionally. The men on their service team who have examined my house and property -- Tyler, Sam and Josh -- are all courteous and thorough. They explain various options for treating different kinds of problems. I've had a contract with them for years, and I am very satisfied.
ABOVE & BEYOND
This is the 2nd home for which I've used Holistic Pest Solutions' services. Highly satisfied in both situations with their above-and-beyond service.
ALWAYS OUTSTANDING
I love Holistic Pest Solutions! They are friendly, responsive, and courteous, and their service is always outstanding.
CAN'T ASK FOR MORE
Everyone at Holistic is friendly and professional. Neighbors have been using them for years---all with nothing but great things to say about service. Punctual, efficient and always willing to provide guidance. Cannot ask for better.
THIS COMPANY IS AMAZING!
We've hired them for monthly pest control but also for an entire house flea infestation...they worked with us until every flea was gone. Super friendly, professional and helpful no matter what our problems have been (and there have been a lot!) Highly recommend!
FIVE STARS
They provide excellent service, every single time. They arrive on time and do a very thorough job. I definitely give them five stars!
THESE GUYS ARE THE BEST!
Such a pleasure to work with, honestly. Responded to my initial inquiry almost immediately, super personable staff, very knowledgeable, very willing to answer questions and explain what they're thinking... and genuinely worked to come up with a tailored solution for my problem (which, of course, they fixed). Wish these guys did plumbing, electric, etc. so I could call for other problems! Definitely recommend.
GREAT JOB
Courteous, helpful and got the job done (getting rid of a ground bees nest and bees behind our meter on the side of the house)! Would definitely use again.
NO MORE WASPS
I highly recommend Holistic Pest Solutions. I tried to hire another company first to spray for wasps which were circling my house. I saw the wasps flying around looking for a place to nest. I wanted to prevent them from doing so. That other company declared that they can only spray existing nests and they can do nothing unless they find a nest, just wanted to collect $99 for inspection. In contrast, Holistic Pest Solutions understood the problem and their technician was able to spray my house preventatively. He explained that the product they use will discourage wasps from setting nests there. And indeed, within a day or two there were no more wasps. Next time I contacted them because I found some ants entering my kitchen. I was leaving for a trip and wanted something done before I leave. Within one day I got a scheduling call from the technician and a day later he came and treated my kitchen. One cannot ask for a better service. Thanks!
Contact Holistic Pest Solutions