Sometimes it is frustratingly easy for pests to enter our home and wreak havoc on our lives. They manage to get in through places we never would have thought of. Luckily, we've made a list of helpful pest control tips from experts to help you take precautionary measures to keep your home safe from all kinds of pests.
Clean Your Gutters
Your gutters should be cleaned regularly, especially after a rainstorm. Gutters are the perfect place for pests to multiply because they contain plant material, debris, and still water. All three of these things mixed together make a recipe for mosquitos, rats, and bees.
Keep Your Pets Clean & Brushed
Our furry friends might be accidentally bringing in all sorts of nasty pests into our homes. They can bring in ticks, fleas, and mites into your home, which can then spread to furniture, clothing, and other members of your family. Talk with your local vet to look at pest prevention treatments for your animals.
Keep Your Food Contained
You might think that if your food is in its box or bag it is safe from pests. Pests like mice and rats can chew through paper and cardboard, so make sure your food is safely kept in plastic or glass containers. This will also keep pests from picking up the smell of your food. Next regarding food is to keep your kitchen clean. Pests are attracted to any crumbs left on the floor, not just the food in your pantry. Make sure you vacuum and clean any spilled food in your kitchen immediately. Lastly, make sure you check produce and other fresh foods you buy from the supermarket before bringing them inside. Pests could have contaminated these foods and could still be living inside the food.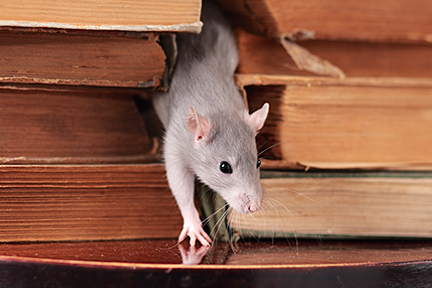 Fill Any Outdoor Openings
Fill in any gaps in your doors, windows, floors, and walls. Even the tiniest crack can be a perfect entry point for a number of creepy crawlies. Caulking is an easy and inexpensive product to help you seal any cracks in your home. To ensure that no pests are making their way into your home, make sure vents and covers are correctly installed and working. This could be another way for unwanted pests to enter your home.
Trim Trees And Bushes
If you have plants on your property such as trees, flowers, and bushes, make sure they are well-kept and trimmed. If plants grow too close to your home, it would be easy for pests to crawl from them onto the sides of your house.
CONTACT Holistic Pest Solutions to learn more about our treatment plans for termites or give us a call at 434 842 1700.  Whether you're in Charlottesville, Waynesboro, or close by to either, Holistic Pest Solutions has the perfect plan for you that is as Green As You Wanna Be!
*Our Environmental Commitment:  Holistic Pest Solutions is committed to the preservation of our environment. Our goal is to nurture the soils and plant life of lawns and landscapes.  Utilizing holistic pest control practices that cause the least amount of impact on the environment.