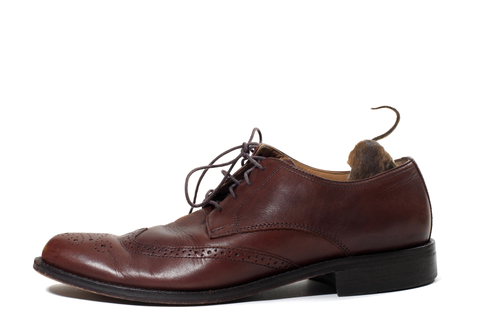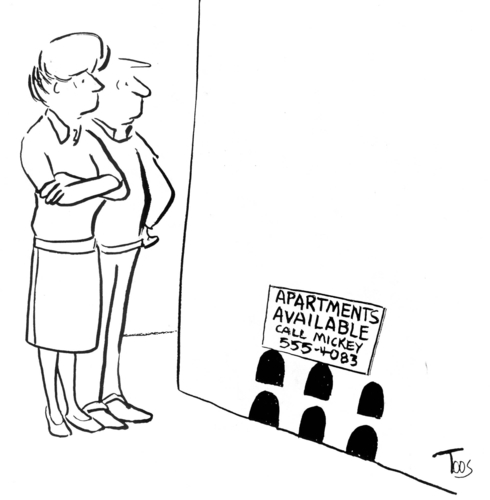 Mice may be small and non-threatening to most people, but the reality is they can be full of disease, do damage to your home and generally do not make good roommates. Here's what you need to know about them and how to prevent the problems that may occur if you have a mouse in your house:
They can make you very sick
While the common house mouse may not look scary, they can still spread disease, such as hantavirus, salmonellosis and listeria through their urine, droppings, saliva and nesting materials. These diseases can be deadly, and if you have a major infestation in your home the risk factor of catching one increases.
They multiply FAST
One mouse in your house usually means LOTS of mice in your house.  No home has just one mouse and you shouldn't be fooled into thinking otherwise. Mice can breed year-round with one female able to produce 5 to 10 litters per year. With an average of 6 to 8 babies per litter, a family of 6 mice can multiply into 60 over the course of 3 months.  That's A LOT of mice!
They can destroy your home
It might sound overly dramatic saying a mouse can burn your house down, but they CAN and DO. Rodents, such as rats and mice, start fires by chewing on electrical wires that cause millions of dollars of structure damage each year. In fact, it has been estimated that rodents cause up to 20 percent of undetermined fires in the United States each year.
Mice can also chew through soft concrete, wood (structure and furniture), drywall, rubber, plastic pipes, insulation, aluminum, and even gas lines.  All of which can put your home at further risk for damage.
They will always find a way inside
Mice can fit through spaces much smaller than they appear (think the size of a dime). Holes and cracks in your foundation and outer walls are prime entry points, as are doorways and areas around windows, chimneys, roof vents and wherever pipes and wires enter your home. They can also jump, climb and swim, making it nearly impossible to prevent them from getting inside.
They will eat anything
As mentioned above, mice will chew and eat through anything. They especially love grains and can make their way through a box of cereal or crackers without much effort. They also eat between 15 and 20 times a day and will make their nest near a food source (think your kitchen or pantry). The health department for the Region of Durham, Ont., says mice contaminate about 10 times more food than they eat. Eating food that a mouse has contaminated is a surefire way of contracting a disease from them.
Signs you have mice
Have you discovered that the toilet paper under your bathroom sink has been ripped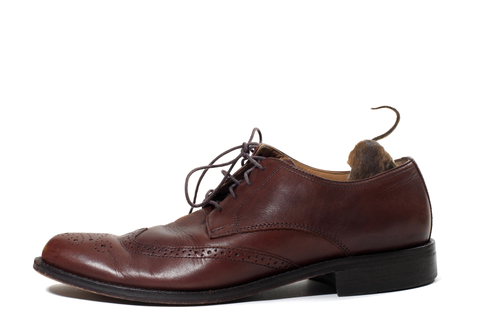 to shreds?  Are there mouse droppings or remnents of nesting materials in your kitchen drawers or pantry?  Have you heard noises in your walls or attic (mostly at night) or seen signs of food packaging being chewed?  Are your cats stalking dark corners and closets for no apparent reason?  If the answer is yes to any of these questions, you MAY have mice.
Cleaning up after mice
Because of the risk of disease associated with mice, cleaning up their nesting or spots they have defecated and urinated on is a process that should not be taken lightly.
Vacuuming and sweeping mouse droppings is a big no-no as it can release more bacteria into the air and the dust can make you very ill. Always wear a mask and latex or vinyl gloves while cleaning up mouse-infected spots. The Center for Disease Control and Prevention (CDC) recommends spraying the area with a commercial disinfectant or mixture of bleach and water and letting it sit for five minutes before using paper towels to wipe the area clean. Once you are done, put the dirty paper towels into a plastic bag and place them in your outside garbage. You should then clean and disinfect the entire area.
Food items that have been chewed through should be immediately thrown into your outside garbage.
For more on the proper way to clean up after mice, visit the CDC's website at cdc.gov.
Prevention
Prevention is key to stopping mice from continuing to get inside your home. Checking the perimeter of your home and sealing any holes or cracks around pipes, doors, windows, air vents, fireplace venting/flews is a must.  Mice can get into your home through VERY small areas and they will make every effort to do so.  Clearing away any piles of wood, leaves or other debris near your foundation walls will also make it more difficult for them to gain entry. Caulk around doors, windows and use spray insulation or steel wool in larger spaces wherever wires and pipes enter. Check your roof and roof vents for damage or holes and fix as needed. Keeping your gutters clean is also helpful.
Inside your home, store your dry goods (including cat and dog food) in hard plastic or glass containers with a tightly sealed lid. This will ensure your food does not get contaminated and help cut down on the risk of contracting a disease. Take garbage out frequently and don't leave open food out on your counters as this can also attract mice.
If you're concerned that you have a mice problem in your home, feel free to contact Holistic Pest Solutions for a consultation.  We will find long-term solutions to your rodent control issues and we'll rid your home of the mice you may already have.   CONTACT US today!
Tags:
Holistic Pest Solutions
,
mice control
,
mice in house