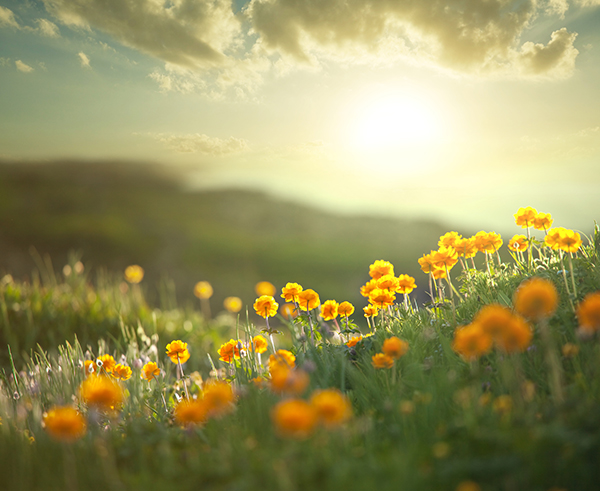 Spring has arrived! It's time to say goodbye to the cold weather and hello to new life once again. The flowers are just breaking through the soil, the birds are singing, and the trees are growing new leaves. If you're anything like us, one annual task looms in the way of that fun: THE DREADED SPRING CLEANING. This chore is tedious and incredibly time consuming, but it's necessary after months of being cooped up indoors. There are so many things to do: work on the garden, dust the curtains, sweep the floor, wash the pollen off the car OVER AND OVER again…
You may be wondering, "What does Spring cleaning have to do with pest control?" Well beyond giving critters less places to hide – not much. But we care about our environment, so we'd like to give you some great green methods to use for this year's Spring Cleaning.
Reuse whenever possible
One man's trash is another man's treasure. Give your unwanted clothes a new life by donating them to your local thrift shop or charity. Or use them as rags when you're cleaning.  By reusing clothing and other goods, we can cut down on waste entering landfills.
Recycle all that you can
Learn how reducing, reusing, and recycling can help you, your community, and the environment by saving money, energy, and natural resources. Recycling programs are managed at the state and local level—find information on recycling in your community.  Anything plastic, metal, paper should be able to be recycled.  Click your area for recycling options in Charlottesville, Waynesboro or just Google recycling option in your city.  Learn more at https://www.epa.gov/recycle.
Use cleaning products that are safer for your family and the environment
Look for products that are labeled biodegradable, eco-friendly, or non-toxic.  Some great tips you could try are:
Ditch air fresheners – Indoor air may be up to three times more polluted than the air outdoors, so go fresh the natural way by opening your windows. For a light, citrusy fragrance, place orange peel mixed with sage in small bowls through out your home.
Avoid products with labels that read toxic, corrosive, irritant, flammable, or combustible
To many, the idea of making your own cleaning products out of household items may sound a little too granola crunchy — but if you really stop and think about it, it makes good economic, environmental and health sense. Not only are homemade cleaning agents much safer and healthier for everyone in your family than harsh store bought cleaners, but they can save you a lot of money as well. In an economic climate like this one, that's good news!  There are plenty of sites online that will give you tips on making your own eco-friendly cleaning products – check them out!
Conserve water
To water the lawn, consider using grey water or even rainwater. An average family typically uses 30% of its water for the garden or the lawn. By using alternative water such as rainwater from a rain barrel, you can cut down on wasted water and even lower your water bill.  Consider NOT leaving the water running while brushing your teeth, take showers instead of baths, put a recyclable plastic bottle filled with water into the back of your toilet bowl…  these are all tips we've heard in the past and easy ways to conserve water in our homes.
And now to bring us full circle
Things to look for that indicate a need for pest control
Do you have ants crawling around your kitchen?  Did you find mouse droppings in your pantry or ripped up toilet paper under the bathroom sink?  Find yourself walking into spiderwebs in the attic?  If you have pest control needs in your home, please contact Holistic Pest Solutions for a complimentary consult!