Favorite Healthy Thanksgiving Recipes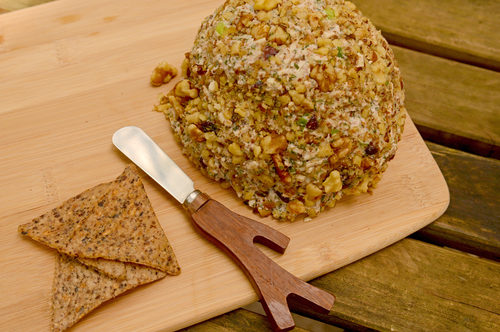 Obviously, we know we're a pest control company.  So why would we blog about FOOD?  Because eating is what's on everyone person's mind right now!  Of course, eating is also on the minds of the little mice lingering around your home, but nobody wants to think about that now – Thanksgiving is next week!!   No matter how you slice it,  Holistic Pest Control is all about being HEALTHY, so (here comes the perfect segway to our blog topic)  let's put pests aside and talk about our Favorite Healthy Thanksgiving Recipes:
Sweet Potato-Pecan Casserole
Total Time:  1 hr 15 min
Yield:  8 servings   Level:Easy
Ingredients
Cooking spray
3 1/2 pounds sweet potatoes (about 5 medium), peeled and cut into 1-inch chunks
1/3 cup honey
1 large egg
1 teaspoon ground cinnamon
1/4 teaspoon ground nutmeg
1/8 teaspoon ground ginger
Kosher salt
1 tablespoon packed dark brown sugar
1/3 cup finely chopped pecans
Directions
Preheat the oven to 350 degrees F. Mist an 8-inch square baking dish with cooking spray.
Bring a few inches of water to a boil in a pot with a large steamer basket in place. Put the sweet potatoes in the basket, cover and steam until tender, 20 to 25 minutes. Transfer the potatoes to a bowl and let cool slightly. Add the honey, egg, 1/2 teaspoon cinnamon, the nutmeg, ginger and 1/2 teaspoon salt; whip with an electric mixer until smooth. Spread the sweet potato mixture in the prepared baking dish.
Mix the brown sugar, pecans and the remaining 1/2 teaspoon cinnamon in a bowl; sprinkle over the potatoes. Bake until hot and beginning to brown around the edges, 40 to 45 minutes.
Per serving: Calories 160; Fat 4 g (Saturated 1 g); Cholesterol 25 mg; Sodium 180 mg; Carbohydrate 31 g; Fiber 3 g; Protein 3 g
Recipe courtesy of Ellie Krieger for Food Network Magazine
Cranberry, Clementine and Pumpkin Seed Conserve
PREP: TOTAL TIME: SERVINGS: 12
INGREDIENTS
3 clementines
1 1/4 cups sugar
1 cup water
One 12-ounce bag fresh cranberries
1/2 cup roasted pumpkin seeds
HOW TO MAKE THIS RECIPE
In a medium saucepan, cover the clementines with water. Bring to a simmer and cook over moderately high heat until the skin softens, about 8 minutes. Drain and let stand until cool enough to handle. Coarsely chop the whole clementines and discard any seeds. Wipe out the saucepan.
In the same saucepan, combine the chopped clementines with the sugar and water. Bring to a simmer and cook over moderate heat until the clementine peel is sweet, about 30 minutes. Add the cranberries and cook over moderately high heat until they burst, about 6 minutes. Scrape into a bowl and refrigerate until chilled, about 3 hours. Fold in the pumpkin seeds and serve.
Recipe from Melissa Rubel Jacobson, FOOD AND WINE
Pear-Pecan Cheese Ball
From:
EatingWell Magazine
Sweet pear, salty Cheddar cheese and crunchy nuts make this healthy cheese ball recipe an alluring holiday treat.  Serve with an array of crudités and crisp party crackers.
Ingredients (24 servings)
8 ounces reduced-fat cream cheese, softened
1 1/4 cups shredded extra-sharp Cheddar cheese
1 medium firm ripe pear, finely chopped
1 scallion, white and green separated, finely chopped
1/2 teaspoon salt
1/4 teaspoon ground pepper
1/3 cup finely chopped toasted pecans
Prep 

15

m    Ready In  

1

h

15

m (can refrigerate for up to 2 days ahead)
Stir cream cheese, Cheddar, pear, scallion white, salt and pepper together in a medium bowl.

Coat a large piece of plastic wrap with cooking spray. Scoop the cheese mixture onto it. Using the plastic wrap to help you, form the cheese mixture into a ball, then completely wrap in plastic. Refrigerate for at least 1 hour and up to 2 days.

Just before serving, combine pecans and the reserved scallion greens in a shallow dish. Roll the cheese ball in the mixture, pressing to adhere.
Serving size: 2 Tbsp.
Per serving: 63 calories; 5 g fat(2 g sat); 0 g fiber; 2 g carbohydrates; 2 g protein; 4 mcg folate;13 mg cholesterol; 1 g sugars; 0 g added sugars; 147 IU vitamin A; 0 mg vitamin C; 53 mg calcium; 0 mg iron; 118 mg sodium; 36 mg potassium
Carbohydrate Servings: 0      Exchanges: 1 fat
Mini Apple Pies with Cheddar
Here's a healthy–and and so cute–twist on deep-dish apple pie. This mini apple pie recipe will give you just a bit of something sweet and the melted wedge of Cheddar on top is a nod to the New England tradition of serving cheese with apple pie.
Ingredients (makes 12 servings)
2/3 cup pecans
6 tablespoons granulated sugar
1/2 teaspoon salt
1 3/4 cups white whole-wheat flour or all-purpose flour
6 tablespoons cold unsalted butter, cut into small pieces
1 large egg, lightly beaten
1 tablespoon water
Filling
4 large crisp, sweet apples, such as Honeycrisp or Gala, unpeeled, diced
1/3 cup packed light brown sugar
3 tablespoons lemon juice
1 teaspoon ground cinnamon
1/8 teaspoon ground nutmeg
1 tablespoon white whole-wheat flour or all-purpose flour
Topping
1/2 cup old-fashioned rolled oats
2 tablespoons white whole-wheat flouror all-purpose flour
2 tablespoons packed light brown sugar
2 tablespoons canola oil
1/4 teaspoon ground cinnamon
Pinch of salt
12 small wedges Cheddar cheese (about 3 ounces)
Preheat oven to 400°F. Coat 12 (1/2-cup) muffin cups with cooking spray.

To prepare crust: Combine pecans, granulated sugar and salt in a food processor; pulse until the nuts are finely ground. Add 1 3/4 cups flour; pulse to combine. With the motor running, add butter a few pieces at a time until well incorporated. Then add egg and water and process until starting to clump together. Using about 1/4 cup each, press the dough into the bottom and all the way up the sides of each muffin cup to form a crust. Prick the bottom with a fork.

Bake until the crusts are set and the edges are just beginning to brown, 6 to 8 minutes. Let cool on a wire rack.

Reduce oven temperature to 350 degrees .

To prepare filling: Combine apples, 1/3 cup brown sugar, lemon juice, 1 teaspoon cinnamon and nutmeg in a large saucepan. Place over medium-high heat and cook, stirring frequently, until the sugar melts, about 1 minute. Reduce the heat to medium, cover and cook, stirring occasionally, just until the apples start to soften, 6 to 8 minutes. Remove from the heat and stir in 1 tablespoon flour. Divide the filling among the crusts (about 2 tablespoons each).

To prepare topping: Combine oats, 2 tablespoons each flour, brown sugar and oil, 1/4 teaspoon cinnamon and pinch of salt in a medium bowl. Press the topping onto each mini pie (about 1 tablespoon each).

Bake until the topping is beginning to brown, 20 to 25 minutes. Remove from the oven and nestle a cheese wedge in the center of each pie. Return to the oven and bake until the cheese is melted, about 5 minutes more. Let cool at least 15 minutes before serving. Run a sharp knife around the edge of each mini pie to loosen it, then gently pry from the muffin tin with a butter knife. Serve warm.
Make Ahead Tip: Prepare crust (Step 2) and topping (Step 6), cover and refrigerate separately for up to 3 days.
Recipe From: EatingWell Magazine

So there you have it!  5 healthy, yummy, and unique recipes to use for holiday entertaining!  We hope you enjoy and have the BEST THANKSGIVING EVER!  Be sure to check back for more blogs from Holistic Pest Solutions and tell a friend!!
Tags:
Healthy Thanksgiving Recipes
,
Holistic Pest Solutions